Your 5G Network needs 5G Transport




Date:

10/23/2018 10:00 a.m. New York / 3:00 p.m. London
Sponsors: Ericsson
More information and registration

5G is a game changer. The move to 5G will result in a set of diverse transport requirements driven by new use cases and the expectation of high-capacity, low-latency, reliable and secure communications. As the traditional distributed Radio Access Network (RAN) site disaggregates, the glue holding the 5G RAN together is the underlying transport network. A number of architectures are proposed, including distributed RAN (D-RAN), centralized RAN (C-RAN), virtualized RAN (V-RAN) and elastic RAN (E-RAN). On this Light Reading webinar, we will address the following:
How do these different 5G architectures impact the underlying transport network?
How do new 5G requirements affect the transport network, including new protocols, synchronization, large buffer size, automation and others?
How can operators complement fiber with high-capacity microwave for both urban and rural applications?
What can operators do today to address these changing requirements on transport and win the 5G race?
The Future Is Configurable: The Evolution of VNF Management




Date:

10/23/2018 11:00 a.m. New York / 4:00 p.m London
Sponsors: F5
More information and registration

VNF managers (VNFMs) have been an essential component of any virtualized cloud from day one. Although this won't change in the future, as the past few years have illustrated virtualized service instances are no longer bound by any perimeters and will continue to adopt a fully decentralized architecture.

In response, VNFMs are continuing to evolve to support not only edge services but more "service aware" networks that ultimately mandate a flexible and programmable VNFM product design.

Accordingly, this webinar will examine in detail how VNFMs are changing to adapt to these new service requirements by supporting advanced capabilities such as configurable capacity, which represents the optimal approach for scaling individual service instances.

Topics to be addressed include:
Documenting in detail configurable capacity, what it is and why it's important
Presenting the use cases that are driving the implementation of a configurable capacity-enabled VNFM
Analyzing the role of other complementary capabilities including modeling tools such as TOSCA that VNFMs will require to thrive in this emerging service-aware world
Considering the security requirements inherent with an edge service architecture
An overview of F5's NFV and VNFM portfolio and product development strategyc
Accelerate Your Digital Transformation with Three Intent-Driven Campus Networking Innovations




Date:

10/24/2018 10:00 a.m. New York / 3:00 p.m. London
Sponsors: Huawei
More information and registration

As enterprises look to accelerate the digitalization of office and production environments, they are facing three core challenges in terms of enterprise efficiency and digital experience.

First, due to the ever-growing use of mobile office and audio/video applications, user complaints about WiFi instability are becoming more frequent. Second, network administrators are unable to backtrace and demarcate user- and application-related faults. Third, the amount of encrypted traffic such as HTTPS has increased dramatically, and attackers can exploit this traffic to evade traditional detection.

To help address these challenges, Huawei has announced its next-generation Intent-Driven CloudCampus Solution, which builds on Huawei's latest Intent-Driven Network (IDN) architecture and comes with many innovations. In this webinar, we will show you:
How to implement fault prediction and self-healing of wired and wireless networks by using the AI technology in order to build a more intelligent network
How to simplify midsize, large, and multi-branch campus network deployment and management through network virtualization and cloud technologies so as to build a more simplified network
How to improve the WLAN network capacity and experience through SmartRadio to efficiently respond to challenges brought by fast-growing 4K video, Virtual Reality (VR) applications, and Connectivity of Everything
How to provide customers with faster industry application rollouts, shorten Time-To-Market (TTM) from months to weeks, and build an open network
Tackling New Assurance, Test Challenges In 5G




Date:

10/24/2018 12:00 p.m. New York / 5:00 p.m. London
Sponsors: VIAVI Solutions; Spirent
More information and registration

5G will transform our world. But as we rush to make 5G possible, everything will change – new devices, antennas, chipsets, frequencies, architectures, KPIs — leading to unprecedented complexity. When complexity collides with urgency, test and assurance is critical. Join us in this co-sponsored webinar with Spirent and VIAVI. VIAVI will discuss the fact that 5G will be more about business outcomes than technical architectures, opening up new revenue streams for operators. To reach that point, 5G will follow a path of three phases: 1) Technology verification and validation; 2) Deploy, activate and scale; and 3) Assure, optimize and monetize. Then learn from Spirent how new test methodologies and harmonizing test and service assurance across the DevOps lifecycle help assure the communications industry fulfills its promise of quickly and safely launching 5G to deliver new revenues, savings and experiences to its customers.
The Journey To Achieving Visibility In A Virtualized Network




Date:

10/25/2018 11:00 a.m. New York / 4:00 p.m London
Sponsors: EXFO
More information and registration

When Three UK decided to virtualize its entire core network, they knew it also meant changing the way customer services were assured. In a highly competitive market, being able to reduce customer churn and attract new customers is both challenging and crucial. Add in the shift to cloud and virtual networking, and you find yourself entering unchartered territory. As a European carrier looking to fully virtualize its network, Three UK broke new ground and crafted innovative solutions on the fly. This webinar examines how Three UK successfully achieved its initiatives with EXFO's expertise in testing, monitoring and analytics to develop a fully virtualized service assurance solution that delivered true visibility into the virtualized world.
How Network Slicing, Microservices & Open Source Technologies Will Make 5G Services Profitable




Date:

10/30/2018 12:00 p.m New York / 4:00 p.m London
Sponsors: Red Hat
More information and registration

Get ahead of the curve. With many communications service providers beginning their journey to 5G, Red Hat and Affirmed are accelerating customers' transformation of their mobile networks. During this webinar, you will learn how operators are transitioning to virtualized, cloud-native architectures to scale their networks and provide the necessary service agility to introduce new 5G services. Together, we offer options to maintain control over the costs of your existing and new capex/opex investments. You will learn about how 5G is changing the way applications are designed and deployed and the role of microservices, containers and open source technologies. Find out how to get started today, regardless of where you are in your transformation journey, and how these technologies that disrupt the industry status quo can help your competitive differentiation.
Why IPTV and App-based TV Make Sense for Video Operators




Date:

11/1/2018 11:00 a.m. New York / 4:00 p.m London
Sponsors: Espial
More information and registration

Not all market disruption is bad. Learn how two independent video operators – MCTV (Massillon) and HBC (Hiawatha Broadband Communications) – are leveraging IPTV technology and business models to make their video services thrive. In this session, executives from MCTV, HBC and Espial will discuss the video investment dilemma, IPTV and app-based TV. Listen in and reclaim your natural advantage in the video market by pursuing continuous innovation in your video offerings.

In this webinar, Alan Breznick, Cable/Video Practice Leader at Light Reading, will speak with MCTV, HBC and Espial executives about the following:
What are the video investment dilemmas and choices that video operators face?
Why did MCTV and HBC choose IPTV solutions that reduced their total cost of ownership?
How did these operators innovate on business models to make their video services thrive?
Is it more expensive to do nothing – a TCO model that says it is?
Can TV-as-a-service (TVaaS) help change the game?
The Next Frontier – From Communication Service Provider to Digital Service Provider




Date:

11/8/2018 9:00 a.m New York / 2:00 p.m London
Sponsors: CGI
More information and registration

Digital transformation has become a core priority for communications services providers (CSPs), underpinning an increasing proportion of their investment decisions as they seek to shift to more digitally-focused operating models. However, CSPs are struggling to understand which technologies to prioritize, as well as how to align these with the business outcomes they are seeking to deliver. This webinar explores the platforms, processes and strategies European CSPs need to adopt to make digital transformation a reality.

Topics include:
What are the drivers and benefits of digital transformation?
What are the technology priorities for a successful transformation?
The increasing importance of automation
A snapshot of where European CSPs are on their digital transformation journey
How European CSPs are struggling to deliver on their technology priorities
What are the main challenges CSPs need to address?
How should CSPs navigate their way on this journey?
The webinar will share insights from new research conducted by Ovum into European CSPs' digital transformation journey. To learn more about this, including best practice and what CSPs are doing to transform themselves into digital service providers, watch out for the "The Next Frontier – from Communications Service Provider to Digital Service Provider" whitepaper being published soon.
Managing Portfolio Inventory Data with a New Approach




Date:

11/9/2018 10:00 a.m. New York / 3:00 p.m. London
Sponsors: Sigma Systems
More information and registration

Customer portfolio data is the record of what products, services and resources you have allocated to your customer. For communications service providers, customer portfolio data is often managed poorly, if at all. This is a major contributor to high levels of order fallout and, as a result, costly manual intervention and a degraded customer experience. By deploying a unified and centralized inventory of customer portfolio data, CSPs can automate more orders and spend less time manually fixing errors that occur during fulfillment.

Join this webinar to learn:
How industry leaders see inventory applications evolving as CSPs embrace digitalization
How current management of customer portfolio data is negatively impacting customer experience
What new approaches are being applied to improve the management of customer portfolio data
How customer portfolio data can be leveraged to reduce fulfillment costs, improve the customer experience and unleash new commercial possibilities
Enterprise Trends Drive New Requirements for SD-WAN




Date:

11/13/2018 1:00PM New York / 6:00PM London
Sponsors: 128 Technology
More information and registration

Join Sterling Perrin, Principal Analyst at Heavy Reading, and Dr. Ritesh Mukherjee, Vice President of Product Management at 128 Technology, to discuss:
Results of the Light Reading SD-WAN survey
Potential new SD-WAN network requirements generated by the survey results
The role of segment routing in SD-WAN
Register for this webinar to explore emerging SD-WAN strategies and an innovative SD-WAN solution from 128 Technology
Cellular IoT: A Consensus Around Leadership Emerging




Date:

11/14/2018 11:00 a.m. New York / 4:00 p.m London
Sponsors: Interdigital
More information and registration

With the initial launch of some 5G services, the evolution of some key standards and the emerging clarity of various business use cases, the long-awaited IoT market is beginning to ramp. One of the key questions is which access technologies will find favor? Some recent studies, including a global survey by Heavy Reading, are pointing to cellular technologies – especially LTE-M, 5G and NB-IoT – as the market leaders. In this webinar, analyst Steve Bell will be joined by InterDigital's Senior Director Arty Chandra to examine the drivers behind that finding, and what it means for the future of IoT.
DAA - Headend Considerations Before the First Remote Unit is Turned Up




Date:

11/27/2018 11:00 a.m. New York / 4:00 p.m London
Sponsors: VIAVI Solutions
More information and registration

There has been much discussion about the turn-up process for the actual distributed access nodes and what can go wrong at this step. But what has been conspicuously absent is dialogue about the preparation required in the headend and transport network. Much of the complexity (and challenges) in DAA deployments come from re-architecting the headend/hub and transport network before the first field DAA unit is ever turned up. The challenges in these areas are both technical and organizational – it is not always well thought out who owns the issues with the new interfaces that Distributed Access Architecture brings. In this session, we will go over a few architecture options in play today and focus on the crucial fiber and transport areas, including fiber characterization and testing, Ethernet testing (including PTP timing) and recommended service testing.
Crossing The R-PHY Finish Line – RPU Installation, Cutover and Ongoing Maintenance 




Date:

1/23/2019 11:00 a.m. New York / 4:00 p.m London
Sponsors: VIAVI Solutions
More information and registration

In the first two installments of this series, we covered R-PHY basics and details about the largely headend-focused Ethernet, Fiber and Transport test processes. Now, in this edition, we will focus on the actual field install/cutover and maintenance aspects that follow. We will discuss Fiber, Ethernet, RF and service test considerations for flawless turn-ups, as well as strategies for retaining critical test and measurement capabilities and standardized processes.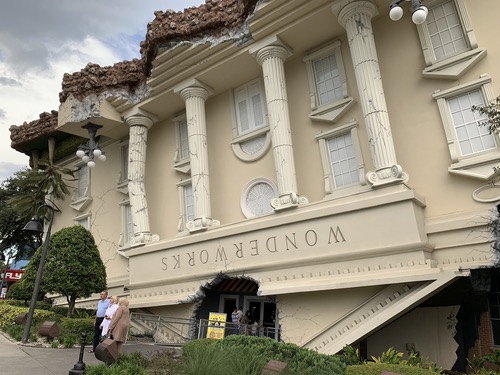 Microsoft Ignite Slideshow: Stay Away From the Agony Booth

More Slideshows