Rebuilding OSS for NFV and the Digital Era




Date:

11/29/2017 10:00 a.m New York / 3:00 p.m London
Sponsors: Tata Consultancy Services
More information and registration

Operational Support Systems are, frankly, a mess. They struggle to support a mish-mash of existing technologies let alone the coming wave of NFV. On top of that they are a roadblock to the much-needed digital transformation of the telecom business itself.

Accepting the need to change, where should CSPs start to rebuild the OSS? Big bang transformations are risky, expensive and frequently under deliver. Instead a more tactical approach is required. Drawing on real world experience of implementing OSS, this webinar will explore some of the key areas for OSS transformation that can unlock the most value in the shortest time frame:
Closed-loop Lifecycle Orchestration across Business processes (order management, product catalog), Services (policy, service catalog/inventory) and Resources (physical and virtualized).
Network discovery and inventory (real-time, accurate discovery of physical/virtualized, and logical resources across vendors, domains, technologies and layers)
Modernization of OSS systems themselves (cloud deployment in virtual machines and containers, rearchitecting for microservices, use of Open APIs, composability)
DevOps methodologies to make OSS, and the business it supports, more agile
By making tactical upgrades to OSS, CSPs can unleash the business innovation necessary to start driving top line growth.
GPUs Revolutionize Real-time Transcoding in the Cloud




Date:

11/30/2017 11:00 a.m New York/ 4:00 p.m. London
Sponsors: Sonus
More information and registration

Graphical Processing Units (GPUs) will become the processor of choice for real-time communications (RTC) in the cloud.

GPUs have already become the de-facto choice in the cloud to solve large compute-intensive tasks such as image processing, AI and machine learning. Media transcoding is one of the most compute-intensive operations for real-time communications, so as RTC migrates to the cloud, a match between compute need and a compute solution aligns perfectly.

Sonus understands how to successfully take advantage of GPUs to ensure real-time communication performance; it's in their DNA. Listen to the experts explain how using GPUs achieves orders of magnitude performance improvement vs. CPU implementations and is now equivalent or better than most DSP-based solutions.

This webinar will provide the latest information on:
The state of the market for GPUs
GPU performance relative to DSPs and CPUs
GPU cost relative to DSPs and CPUs
An assessment of how GPUs perform for quality of service
A proposal for how to better support GPUs with OpenStack
Webinar participants will understand why Sonus is bullish on GPUs and why they are the future of media processing for real-time communications in the cloud.
10 Facts You Need to Know About Cellular-V2X




Date:

12/7/2017 11:00 a.m. New York / 4:00 p.m. London
Sponsors: Qualcomm
More information and registration

Cellular-V2X (C-V2X) is an important technology for improved road safety and the future of autonomous driving, and momentum continues to build around C-V2X with a broad ecosystem support. Following Audi, Ford, Groupe PSA and SAIC announcing their support of Qualcomm's first C-V2X commercial solution, more news started to break about automotive Tier 1 suppliers using Qualcomm's C-V2X solutions for testing and upcoming commercial implementations. Automakers, Tier 1 suppliers, mobile operators, semiconductor companies, test equipment vendors, telecom suppliers, traffic signal suppliers, road operators and municipalities are closely collaborating to accelerate C-V2X technology development and commercialization. The recent news from AT&T, Ford, Nokia, Qualcomm and McCain announcing the first US C-V2X trials in San Diego is just an example of this collaboration.

Why is C-V2X gaining traction and support from key automotive players?

Join our Qualcomm experts for this webinar to know why and get your facts straight about:
What are the design aspects that enable C-V2X to provide superior performance and reliability for automotive safety?
Can C-V2X be ready for commercial deployment in cars for 2020? How?
How does the C-V2X evolution to 5G address new complementary use cases, while maintaining backward compatibility?
What are the economic benefits that C-V2X brings to automakers, as well as infrastructure providers?
Are You Really Taking Care of QoE in Your Mobile Network?




Date:

12/14/2017 5pm London, 12pm New York, 9am San Francisco
Sponsors: Rohde and Schwarz
More information and registration

With operators under pressure to deliver ever-higher Quality of Experience (QoE) of services to their subscribers whilst ensuring opex and capex efficiencies, this webinar examines the role of drive testing and benchmarking to provide the reliable end-user insight needed for intelligent network investment decisions. Furthermore, it looks at the factors influencing accuracy and reliability of data acquisition and data analytics and how correct measurement equipment and technique can enable the efficient delivery of better services and higher quality to customers.

In this webinar, you will learn:
What is network benchmarking from an end-user perspective and what are its applications
What factors influence the quality of data acquisition and data analytics
The role of network test in future networks compared to OSS data analytics and crowdsourcing
How to assess the quality of a mobile network during a drive test campaign
The path from drive test data to network insights for network investment decisions
This webinar is being offered at an additional time for your convenience.

Click here to register for this webinar on December 14th at 5pm London / 12pm New York / 9am San Francisco
Are You Really Taking Care of QoE in Your Mobile Network?




Date:

12/14/2017 10am London, 2pm Dubai, 6pm Singapore
Sponsors: Rohde and Schwarz
More information and registration

With operators under pressure to deliver ever-higher Quality of Experience (QoE) of services to their subscribers whilst ensuring opex and capex efficiencies, this webinar examines the role of drive testing and benchmarking to provide the reliable end-user insight needed for intelligent network investment decisions. Furthermore, it looks at the factors influencing accuracy and reliability of data acquisition and data analytics and how correct measurement equipment and technique can enable the efficient delivery of better services and higher quality to customers.

In this webinar, you will learn:
What is network benchmarking from an end-user perspective and what are its applications
What factors influence the quality of data acquisition and data analytics
The role of network test in future networks compared to OSS data analytics and crowdsourcing
How to assess the quality of a mobile network during a drive test campaign
The path from drive test data to network insights for network investment decisions
This webinar is being offered at an additional time for your convenience.

Click here to register for this webinar on December 14th at 10am London / 2pm Dubai / 6pm Singapore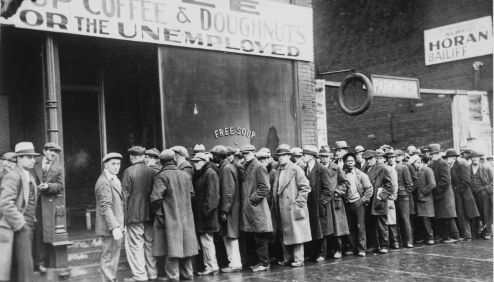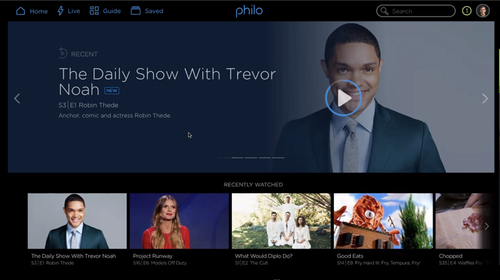 Slideshow: Meet Philo TV

More Slideshows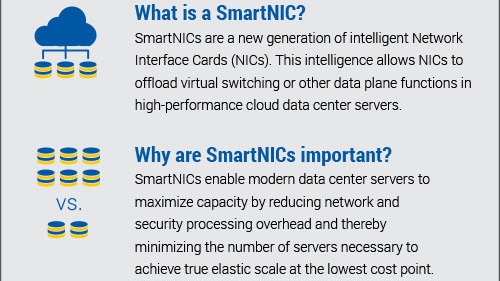 Why Cats Don't Run Tech Support
Click Here