Date / Time:

Thursday, September 7, 2017, 11:00 a.m. EST / 8:00 a.m. PST
Overview:




Speakers
Alan Breznick, Cable/Video Practice Leader, Light Reading

Asaf Matatyaou, Vice President of Solutions and Product Management, Cable Edge Business, Harmonic

Derek DiGiacomo, Senior Director, Energy Management Programs and Business Continuity

Prasad Babu Annapareddi, Senior Director, Solutions Architecture, Juniper Networks
As SCTE has shown in its Energy 2020 Program, cable operators spend most of their energy budget on cable edge facilities and the access network. Now, thanks to advances in technology, the industry has the ability to reduce energy consumption significantly by shifting the placement of the PHY and MAC layers in the access network. In many cases, this shift may enable operators to consolidate cable edge facilities, thereby eliminating an entire building's worth of energy use.
Such moves must be made carefully, however, because the reduction of energy consumption is not guaranteed; nor is it the only force in play when determining whether facilities should be consolidated. As cable operators evolve their access networks to distributed, fiber-deep architectures, they will also need to look at how they can save space and energy through new mid-mile aggregation architectures that help to minimize the growing capacity demands on their CCAP platforms.
In addition, operators need to consider how this shift will impact the customer. Customer service should be improved, not diminished, by any architectural change.
In this webinar, leading cable technologists will weigh the energy savings of shifting the PHY layer closer to the customer. The technologists will look at how cable operators can leverage proven architectures from adjacent industries to provide massive scale, efficiently and effectively. Presenters will also examine if and when cable operators can eliminate some of their cable edge facilities altogether. Finally, the experts will evaluate the implications of moving the MAC layer either closer to the customer or further away in the data center, depending upon the architecture chosen.
Alan Breznick, Cable/Video Practice Leader, Light Reading


Alan Breznick has tracked the media, telecommunications, broadband, and consumer electronics industries for more than 20 years. Before switching over to Heavy Reading in 2007, he was the original editor of Light Reading Cable Website and founding author of Heavy Reading's Cable Industry Insider. At Heavy Reading, he primarily focuses on cable/MSO services, technologies, and networks, as well as IPTV infrastructure. Alan was formerly a broadband analyst for Kinetic Strategies and a contributing analyst for One Touch Intelligence. He previously reported for Communications Daily, Cable World, Multichannel News, Broadband Daily, Crain's New York Business, and Genuine Article Press, among other publications.
close this window
Asaf Matatyaou, Vice President of Solutions and Product Management, Cable Edge Business, Harmonic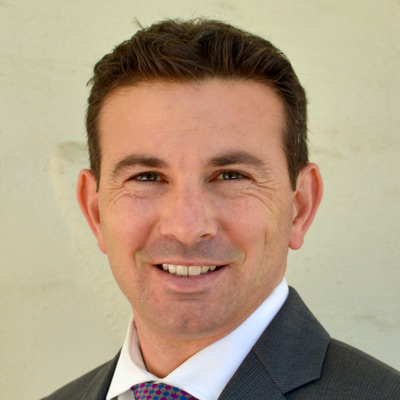 Asaf Matatyaou is Vice President of Solutions and Product Management for the Cable Edge Business at Harmonic. In this role, Asaf is responsible for product management, strategy and solution architectures, including Harmonic's virtual CCAP solution. Asaf has 20 years of experience as an engineer and executive in the cable industry, including roles where he led development of CMTS products and helped drive industry specifications. Asaf earned his BS degree in Computer Science and Engineering from the University of California, Davis.
close this window
Derek DiGiacomo – Senior Director, Energy Management Programs and Business Continuity


Derek has been with SCTE ISBE for 18 years and his first responsibility is managing the SCTE's Energy Management Program. Derek is helping drive Energy 2020 a component of the SCTE ISBE Energy Management Program that has focused initiatives on five areas: Facilities, Plant, Operations, Technology, and Marketing/Regulatory. Energy 2020 will envision and enable what energy will look like for cable in the year 2020.

Also under Derek's leadership, SCTE ISBE at its Exton Pennsylvania headquarters has seen a dramatic 50% reduction in the dependency of grid supplied power. Key projects contributing to this savings include: installation of 25 kW DC solar photovoltaic (PV) system; LED lighting research and replacement project; private cloud deployment via server virtualization; and power efficient computer deployment to all of SCTE's staff. Derek is also project manager for the Energy Management Subcommittee (EMS) in the SCTE ISBE Standards program. The EMS team is responsible for writing best practices and standards pertaining to energy reduction and system availability in cable systems.

He was responsible for the installation of a hydrogen fuel cell/PV system (which also qualifies as a sustainable initiative) at SCTE ISBE's Exton Pennsylvania headquarters, granting SCTE 5-7 days of runtime on critical systems in the office.

Derek's second responsibility business continuity for the cable industry. This includes managing an HF network to serve as a means of last resort communication when traditional modes are unavailable. He holds a Master's of Science degree in Telecommunications and Network Management from Syracuse University.

When he is not working on Energy projects or IT systems, Derek teaches and practices vinyasa based yoga.
close this window
Prasad Babu Annapareddi, Senior Director, Solutions Architecture, Juniper Networks


Prasad Babu Annapareddi is Senior Director, Solutions Architecture at Juniper Networks. Prasad is responsible for leading the efforts within the product management team to develop Mid Mile and Telco Cloud solutions. As a part of this initiative, he is driving an architecture that allows operators to leverage Network Function Virtualization to address the needs of both business and residential customers for agile and scalable on demand services.

close this window



Webinar Archive Registration
To register for this webinar, please complete the form below. Take care to provide all required information (indicated in

red

). Press Register to complete your registration. If you have already registered for our site or for one of our webinars, you may login to register without re-entering your information.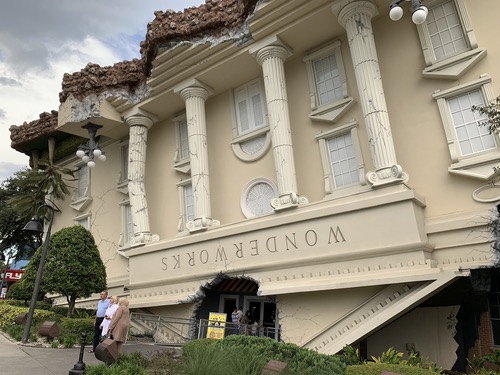 Microsoft Ignite Slideshow: Stay Away From the Agony Booth

More Slideshows