Date / Time:

Wednesday, June 28, 2017, 11:00 a.m. New York/ 4:00 p.m. London
Overview: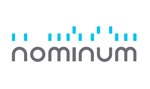 Speakers
Jim Hodges, Principal Analyst – Cloud and Security, Heavy Reading

Arlen Frew, GM, Security & Applications, Nominum

John Arledge, Vice President, Applications Business, Nominum
Half of all SMBs are victims of cyberattacks. Of those that are attacked, 60% go out of business within months. For SMBs needing better cybersecurity for their employees, guests and all connected devices, the security as a service (SECaaS) model presents the perfect opportunity for CSPs to fill a growing need with a cost-effective, easy-to-deploy solution, while maintaining management of and visibility into all activities on the network.
When SECaaS is made available through the carrier cloud – as opposed to through a third-party provider – by leveraging a CSP's DNS infrastructure, service providers can ensure network performance remains at optimal levels, regardless of the traffic volume or issues caused by third-party cloud solutions. The SECaaS model also enables CSPs to provide the strongest level of protection against threats like phishing, ransomware and other malware – in a highly scalable way, at minimal cost – while creating a new revenue stream and strengthening brand loyalty.
Join this webinar, hosted by Jim Hodges of Heavy Reading, along with Nominum security experts, to learn:
Why SMBs are a key target of cyberattacks and how a SECaaS model presents new opportunities for CSPs
The benefits to CSPs and their SMB customers of offering a SECaaS solution through the carrier cloud
How the DNS infrastructure provides the best layer of protection and keeps network management and visibility with the CSP
Jim Hodges, Principal Analyst – Cloud and Security, Heavy Reading


Jim leads Heavy Reading's research on the impact of NFV on the control plane and application layers at the core and edge. This includes the evolution path of SIP applications, unified communications (UC), IP Multimedia Subsystem (IMS), session border controllers (SBCs), Diameter signaling controllers (DSCs), policy controllers and WebRTC. Jim is also focused on the network and subscriber impact of Big Data and Analytics. He authors Heavy Reading's NFV and SDN Market Trackers. Other areas of research coverage include Subscriber Data Management (SDM) and fixed-line TDM replacement. Jim joined Heavy Reading from Nortel Networks, where he tracked the VoIP and application server market landscape and was a key contributor to the development of Wireless Intelligent Network (WIN) standards. Additional technical experience was gained with Bell Canada, where he performed IN and SS7 network planning, numbering administration, technical model forecast creation and definition of regulatory-based interconnection models. Jim is based in Ottawa, Canada.
close this window
Arlen Frew, GM, Security & Applications, Nominum

As General Manager for Nominum's security and applications portfolio business, Arlen oversees the company's go-to-market strategy including sales, engineering, support, and product management, as well as extending its OEM technology licensing business to the high-growth area of security-as-a-service (SECaaS). He brings a wealth of network security and optimization knowledge and expertise to Nominum, along with a keen understanding of the communications service provider and SMB markets. Prior to joining Nominum, Arlen was senior director of product management with Zscaler, a provider of cloud security solutions for enterprise markets. Before that he led the product management and user experience teams for Infoblox. Arlen received his BA degree from UC Berkeley.
close this window
John Arledge, Vice President, Applications Business, Nominum

As Vice President of Nominum's N2 Applications business, John defines and executes strategy to increase adoption of Nominum's DNS-based service enabling applications among mobile and fixed line communications service providers (CSPs) globally. He has deep industry expertise in software and services for telco, cable, satellite, enterprise, security, consumer electronics, professional sports, and automotive. John has held several senior executive positions with internet brands like Danger, TiVo, OpenTV and others, and also was a founder of two startups. John holds an MBA from the Stanford Graduate School of Business.
close this window
Paul Stevens, Marketing Director, Advantech Networks & Communications Group


Paul is Marketing Director for Advantech's Networks & Communications Group. Paul has focused on technology marketing roles since he joined Advantech in 2002. Prior to that he was European Marketing Manager at Motorola where he managed partner initiatives and helped evangelize new technology introductions. He is actively focused on helping build out Advantech's NFV ecosystem. He studied Electrical and Electronic Engineering in the UK.

close this window



Webinar Archive Registration
To register for this webinar, please complete the form below. Take care to provide all required information (indicated in

red

). Press Register to complete your registration. If you have already registered for our site or for one of our webinars, you may login to register without re-entering your information.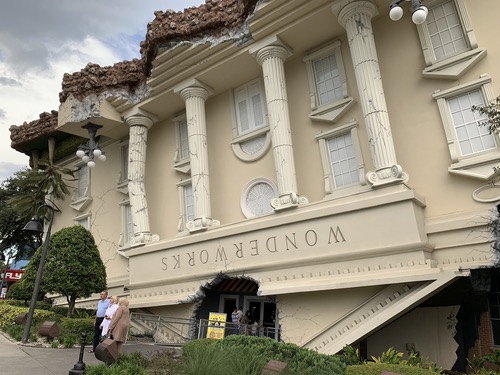 Microsoft Ignite Slideshow: Stay Away From the Agony Booth

More Slideshows