Date / Time:

Thursday, June 22, 2017, 2:00 p.m. EST
Overview: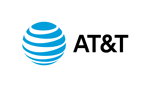 Speakers
Developing the right cybersecurity posture – one that is tailored to its specific business model in the specific industry vertical that it serves – is a critical imperative for today's businesses. Fundamental security building blocks that are common to all enterprises need to be augmented with a value-added layer that reflects the unique structure of a business, its assets and liabilities, as well as those of its customers and partners.
Threat intelligence is central to this differentiated security layer that enterprises need to have front and center in their cybersecurity posture. This webinar will examine what threat intelligence is and what its core value proposition is for Chief Information Security Officers (CISOs) and Chief Security Officers (CSOs).
AT&T's Jason Miller and Heavy Reading's Patrick Donegan will consider what it takes to generate, deliver and implement high-value threat intelligence in today's cyber threat landscape. They will examine the value to the enterprise of being able to procure and integrate threat intelligence as a component of an enterprise security architecture independently of other hardware and software components. And it considers the types of characteristics required for a company to be able to serve up a compelling threat intelligence service to augment the security posture of its enterprise customers.
Patrick Donegan, Contributing Analyst, Heavy Reading


Patrick has more than 20 years' experience as a telecom analyst and strategist. His coverage areas at Heavy Reading include mobile backhaul networks and mobile network security. He also authors Heavy Reading's Ethernet Backhaul Market Tracker. Patrick chairs Light Reading's Mobile Network Security Strategies conference series and is co-chair of Light Reading's Backhaul Strategies for Mobile Operators conference series. Patrick joined Heavy Reading in 2005 after five years at Nortel Networks, where he was a senior manager of strategic planning for the company's wireless business – spanning GSM, CDMA, UMTS, WiMax, and other wireless technologies. Prior to Nortel, he spent two years in business research for Motorola's Corporate Strategy Office in EMEA and two years as a wireless analyst for the Yankee Group. As a journalist, he was deputy editor of Public Network Europe from 1990-1995 and editor of Mobile Communications International from 1995-1997. Patrick holds a BA in industrial relations and politics from the University of Kent at Canterbury. He is based in the UK.
close this window
Jason Miller, Lead Marketing Manager, AT&T


Jason Miller is a Lead Product Marketing Manager for AT&T Cybersecurity solutions; a business unit within AT&T Business Solutions & International. His responsibilities include overall development of the Threat Intellect platform and application features.

Jason drives the vision, roadmap, and development of AT&T's Threat Manager platform to support a managed incident detection and response service for Cybersecurity customers. His responsibilities include establishment of product and platform strategy, definition of features and roadmap, and management of development efforts to ensure delivery to market.

Jason has been with AT&T for the past four years and most recently was part of the internal Big Data Center of Excellence team where he managed data science related solutions with internal business partners.
close this window
Jason Porter, Vice President, Security Solutions, AT&T Business Marketing


Jason currently leads AT&T's cybersecurity business. He is responsible for driving growth and profitability for the AT&T Security portfolio, consisting of network, premises, cloud and mobile security products, threat management and consulting. He leads a large team consisting of Sales, Product, Marketing and Consulting leaders. Since joining AT&T in 2002, Jason has held various leadership positions in Engineering, Strategy, Operations and Marketing, spanning consumer and business. He maintains a track record of successfully introducing and maturing emerging technologies and business units as well as transforming businesses. Jason holds a bachelor's degree in Engineering from the United States Military Academy at West Point and an MBA from Regis University. He served in the Army as an Armor Officer, leading a Tank Platoon and a Mortar Platoon.


close this window