Global Influences on IoT Agile Billing Development
Date / Time:
Thursday, October 10, 2019, 10:00 a.m New York / 3:00 p.m London
Overview: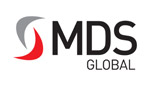 Speakers
The strategic approach taken by CSPS around the world to launch IoT services is proving important when shaping the development of propositions, specifically with regard to the billing of IoT services. Many CSPs are still in the early stages of progressing billing and exploring new IoT monetization models, but there is also awareness of emerging billing models which are more frequently being used by small and medium-sized IoT vendors. As the diversity of IoT applications increases and the number of partners in ecosystems grows, the CSPs will need to adopt new business support systems [BSS] to move beyond being just a connectivity provider, and into the functional role of lead enabler.
Key topics include:
Exploring the current status on CSP IoT Monetisation strategies – survey-based analysis
Critical elements in building an IoT Monetisation practise
The hurdles in CSPs executing and generating revenues from IoT
The case for agile billing and the move to lead enabler
Stephen Bell, Senior Analyst - Internet of Things, Heavy Reading


Steve's coverage at Heavy Reading includes the Internet of Things (IoT) and related technologies, focusing on the evolution of the mobile Internet and its impact on digital life. Steve joins Heavy Reading with more than two decades of experience as a strategy, marketing and technology advisor, analyst, speaker and commentator on the mobile Internet and the emerging IoT space. He previously worked with Motorola in Germany, the U.K. and the U.S., where he led technology roadmapping, strategy, product and business development teams that developed 2G, 3G and 4G cellular devices for the global market. In addition, Steve is an entrepreneur who has founded two companies: KeySo Global LLC, an analysis and advisory firm specializing in strategy, marketing and innovation, with a focus on mobile technology; and My City Tag LLC, a digital city services platform with an initial market focus on parking. Steve holds a First Class B.A. Honors degree in Business from Kingston University, England.
close this window
Akil Chomoko, Product Marketing Director, MDS Global


Akil is Product Marketing Director at MDS Global. Akil has led product marketing and been part of management teams in telecoms for almost 20 years, serving the OSS, BSS and CRM sectors. He began his career at Telecom SA (South Africa) as a developer, before joining Intec Telecom Systems, where he helped to establish product and commercial leadership. Today he works across departments at MDS Global, inputing to product strategy, commercials and company positioning.

He has extensive experience in market and product strategy, drawing on all aspects of technology, industrial and regulatory evolution.

Akil has an MBA from Imperial College, London Business School and he's based in London, UK.
close this window
Francis Audet, Senior Product Line Manager, EXFO


Graduated in Optical Engineering from Laval University in Quebec City, Francis now compiles 11 years of experience in the Telecom industry, working for EXFO Inc., a fiber optics Test and Measurement world leader. He is currently Senior Product Line managers for Advanced Optics and High Speed – Next Generation Networks solutions. Prior to joining EXFO in 2000, Francis was Sales Manager at Gentec Inc., addressing the High Power laser industry. Francis is currently looking for publishers for his upcoming book...
close this window