Date / Time:

Wednesday, June 26, 2019, 11.00 a.m. New York / 4.00 p.m. London
Overview: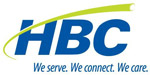 Speakers
Led by Apple, Disney and AT&T, some of the world's largest media companies have entered or are now entering the booming streaming video space. For existing streaming providers, this will make the streaming space riskier and messier. For consumers, it may mean needing to subscribe to every streaming service they want separately. All of this may end up jeopardizing the biggest benefits of streaming video – namely, the superior user experience and lower costs of OTT.
But there may be a silver lining for cable here. Light Reading and Espial invite you to attend a webinar focused on the potential advantages that the increasingly crowded streaming space may offer for cable operators. This webinar will bring in industry leaders to discuss the new avenues and new ways that operators can reinvent their business models and services to make a profitable comeback in the streaming video market. Michael McCluskey from Espial, Candice Mayberry Storsveen from HBC and Alan Breznick will participate in a panel-style discussion to provide their valuable perspective on this topic.
Taking place on June 26 at 11 a.m. EST the webinar will cover:
The existing OTT video landscape and current cable ecosystem
A summary of key action items for pay-TV operators
A panel discussion to explore new business models and technology considerations
Alan Breznick, Cable/Video Practice Leader, Light Reading


Alan Breznick has tracked the media, telecommunications, broadband, and consumer electronics industries for more than 20 years. Before switching over to Heavy Reading in 2007, he was the original editor of Light Reading Cable Website and founding author of Heavy Reading's Cable Industry Insider. At Heavy Reading, he primarily focuses on cable/MSO services, technologies, and networks, as well as IPTV infrastructure. Alan was formerly a broadband analyst for Kinetic Strategies and a contributing analyst for One Touch Intelligence. He previously reported for Communications Daily, Cable World, Multichannel News, Broadband Daily, Crain's New York Business, and Genuine Article Press, among other publications.
close this window
Michael McCluskey, Vice President, Technical Sales, Espial


Mick McCluskey is Espial's VP of Product Management and is a seasoned executive leader with over 25 years' experience in defining and delivering product strategy and leading strategic customer engagements. Mick has a track record of focus on go-to-market strategies, building and accelerating revenue streams, delivering SaaS-based solutions and has a laser focus on customer satisfaction. With Espial Elevate, Mick is driving a truly disruptive TVaaS solution which permits payTV operators achieve business success in a rapidly changing market.
close this window
Candice Mayberry, Marketing Director, HBC


Candice Mayberry Storsveen is a results-driven marketing leader, with 12+ years of experience in telecommunications and a diverse skill set in strategic planning, business development, marketing, advertising, and web and print design. As the Marketing Director at Hiawatha Broadband Communications, she drives organizational growth through data monitoring and analysis, multifaceted strategic marketing and advertising, and staff development.
close this window
Katherine Gessner, Vice President, Strategic Planning, MCTV


Katherine Gessner is responsible for implementation of the company's strategic plan and works closely with all aspects of the company's operations. Prior to her current role, she served as MCTV's Sales and Marketing Director where she oversaw marketing, commercial sales and the Safeguard home security sales teams. She is the granddaughter of MCTV founders, Richard and Susan Gessner, and the third generation to work at the family-owned company.

close this window



Webinar Registration
To register for this webinar, please complete the form below. Take care to provide all required information (indicated in

red

). Press Register to complete your registration. If you have already registered for our site or for one of our webinars, you may login to register without re-entering your information.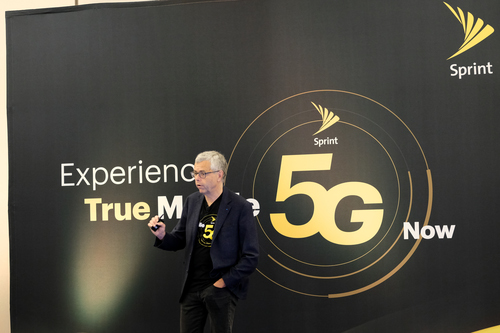 Scenes From Sprint's Big 5G Launch

More Slideshows