Date / Time:

Thursday, February 22, 2018, 1:00 p.m New York/ 6:00 p.m. London
Overview: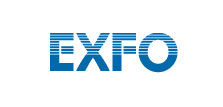 Speakers
James Crawshaw, Senior Analyst – OSS/BSS Transformation, Heavy Reading

Anssi Tauriainen, Director - Service Assurance and Analytics Business Unit, EXFO
Existing service operations centers (SOC) have been the heartbeat of network operations for many years. Integrating OSS, BSS, CRM and network device and services data has allowed operators to view, in real time, the performance of the network and deliver a unified view of the customer experience.
Up until now, this system has been a set of manual process that is time consuming and costly. In addition, it is difficult to keep up with the constant changes in existing services and support the addition of new services such as SD-WAN. This problem will only get worse as the industry moves to virtualization.
This webinar will explore how operators can mitigate the problems in the SOC as they move from a physical to hybrid and eventually a fully virtualized environment through automation of the critical functions. This session will cover everything from network and test configurations that assist in accelerating service delivery while eliminating human error, to deploying automated root cause analysis, to a fully closed loop automated environment that uses KPIs from the network to make meaningful changes improving service quality and improved subscriber satisfaction.
James Crawshaw, Senior Analyst – OSS/BSS Transformation, Heavy Reading


James leads Heavy Reading's OSS/BSS research service. He examines the breadth of software used by communications service providers in customer, business, service and infrastructure management. James's areas of focus include BSS, OSS, SDP, policy management, revenue assurance, service assurance, analytics and business intelligence. He is particularly interested in the impact of SDN and NFV on operator's IT systems.

Prior to joining Heavy Reading, James worked for more than 15 years as an analyst covering technology and telecom companies for various investment banks and industry research firms. He previously worked as a management consultant in industry.

James holds a BSc and MEng in Electrical and Mechanical Engineering from the University of Manchester, England.
close this window
Anssi Tauriainen, Director - Service Assurance and Analytics Business Unit, EXFO


Anssi Tauriainen brings more than 20 years of experience in the telecommunications industry. Prior to joining EXFO through the acquisition of his former company, hei was the Founder and CEO of Aito Technologies, a leading provider of customer experience analytics for mobile network operators (MNOs). Previous experience also includes multiple positions at Nokia Networks, including Head of Business Management, Project Manager, R&D Engineer and SW Engineer.
close this window
Jeff White, Vice President, Arago Gmbh


Jeff leads business operations for the communications industry in the Americas at Arago. He has held previous senior roles at Hewlett Packard Enterprise as lead of Communications Media and Entertainment vertical for Americas, Ericsson and Alcatel-Lucent. He has led the technology efforts for communications service providers and early-stage companies. He was also responsible for sales and operations in the communications equipment providers for product lines and services portfolios. Earlier in his career, he served in leadership roles at BellSouth and Cingular Wireless (now AT&T). At Cingular, he led Cingular Core Transport and Networking efforts. At BellSouth (now AT&T) he led the Broadband Internet Operations and Support organization, which included broadband tier two technical support, customer networking equipment business, broadband OSS and end-to-end process. Jeff chaired the Tech Titans Technology Association of North Texas, representing over 300 technology focused companies in the greater North Texas community. He also served on the North Texas Regional committee of the Texas Emerging Technology fund under Governor Rick Perry.
close this window