T-Mobile Fixes Broadband in the Czech Republic

2/20/2018

Comment (0)

While the phrase 'Innovate or Die' might not fully apply to the mobile network operator, there's no doubt those carriers that don't continually invest and innovate to create new services get left behind. 'Innovate or Stagnate' is perhaps a more accurate everyday assessment, but when it comes to rolling out future generations of mobile technology, operators will feel that they have very little choice in the matter.
What's more, that real, generational innovation comes with a very hefty price tag. So it's hardly surprising, then, that the pressure on operators to maximise revenues and develop new sources of income means that those innovations that carry the quickest return on investment -- especially if those returns are relatively easy to identify and quantify in advance -- are always going to be the most highly sought-after solutions.
In the Czech Republic, T-Mobile is well established as a mobile carrier. It has a respected brand and a strong reputation as a reliable supplier of mobile services. But like many countries, the Republic's fixed network service is not as developed as its mobile equivalents, and T-Mobile identified an opportunity to launch fixed wireless broadband services over its mobile network at much higher speeds than the majority of customers could get from the wired carriers.
"For a new service launch to be successful, a number of factors need to align," said Dušan Švalek, Executive Director, B2C at T-Mobile Czech Republic (TMCZ). "Firstly, you need the right market conditions, and with broadband penetration in the Czech Republic below acceptable levels -- in terms of both low speed and low quality -- we certainly felt the market conditions were in our favor," he stated.
"Second, you need the right product offering -- and if you are providing a service to compete with fixed connections, then part of what you are selling is a fixed terminal, so it was important we had a credible, reliable modem. And lastly, of course you need to get the pricing right."
TMCZ worked with Huawei to develop its Fixed Wireless Access (FWA) broadband network and service, a relationship that began by investing in the right infrastructure to support a wire-free but 'fixed' service.
With Huawei's support, TMCZ created a mobile network not only ready to supply FWA services, but one that was ready to evolve and eventually support new services using 5G technology. With that in mind, from its very first inception, this was a network designed to provide 5G-like services over current 4G connections. That includes being one of only a very few networks streaming HD TV over FWA. TMCZ's vision even takes in the possibility of streaming 4K TV over a 5G FWA network at a future date.
Alongside the network investment, TMCZ's FWA service also required new customer premises equipment (CPE) to receive the high-speed, high-bandwidth wireless signal.
"Huawei provided us with a roof-mounted external modem capable of providing a fiber-like wireless service at more than twice the speed customers would normally experience on their smartphones," Švalek explained. "Even in our big city deployments, these terminals are providing accurate reliable service, helping us to reach some quite densely populated areas where the fixed broadband infrastructure has limited availability."
TMCZ also recognised that in supporting infrastructure terms, it wasn't just the network technology that needed to be ready -- it was the whole underlying process of selling a fixed service. In the mobile space, customers can enter a shop and leave with a fully provisioned and working smartphone; with a fixed sale, customers can't leave with a connected house tucked under their arm.
"It's about transforming everything behind the sales process," said Švalek. "It's about training the team, having the right sales incentive schemes, and understanding that the provisioning process can easily take two weeks."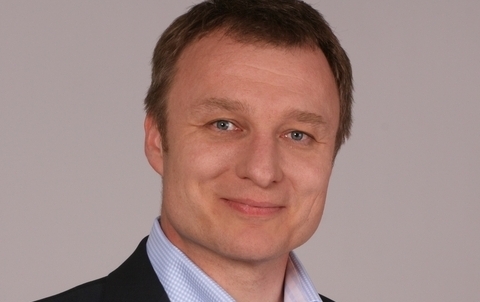 The final piece of the successful product launch jigsaw was to get the pricing model right. TMCZ recognised that the sweet spot of the market for its service was to address the 40% of the population experiencing competitively priced, but low-quality low-speed broadband. The FWA service could be positioned as a highly affordable, high-quality offering from a major telco supplier with a trusted reputation.
TMCZ could also offer the service on a bandwidth basis with prices to match -- the Fixed Internet 20 service offers download speeds of up to 20 Mbit/s at CZK399 per month (around US$20), while the Fixed Internet 50 provides downloads of up to 50 Mbit/s for CZK499 (almost $25) per month. With faster speeds, more reliably delivered, at affordable prices, it is hardly surprising that the service has proved popular.
"Because we are targeting the service at areas with low DSL speeds or where the DSL market is saturated, we have two significant USPs -- the availability of the service and the higher speed of the product," Švalek explained. "The strength of our brand also means we can differentiate on quality of service and customer care," he added.
The launch of the fixed wireless service has certainly helped TMCZ to expand and improve its financial performance -- and the results are plain to see. The first three quarters of 2017 saw the company achieve year-on-year revenue growth of 3.2%, all the while adding customers, reducing churn and launching new products, such as broadband services and an upgraded TV offering.
Švalek also acknowledges that Huawei's support has been an important factor in the successful launch of the FWA. "As a partner, Huawei has provided good innovation, robust quality and reliable service. Looking forward, this capability for continuous innovation will be increasingly important," said Švalek.
"As operators look towards 5G and the range of services that could be enabled in areas such as automotive, IoT and eHealth, it is clear they will need these strong and reliable partners to help them fully leverage the opportunities provided by mobile and fixed access wireless technologies," he concluded.
This blog is sponsored by Huawei.

(0) |