At the ITU-R WP5D meeting on July 9th, 2020, the International Telecommunication Union (ITU) announced that 3GPP technology is officially recognized as an ITU IMT-2020 5G standard. The technology comprises 3GPP NR+NB-IoT RIT submitted by China, 3GPP NR RIT submitted by South Korea, and NR+LTE SRIT and NR RIT submitted by 3GPP.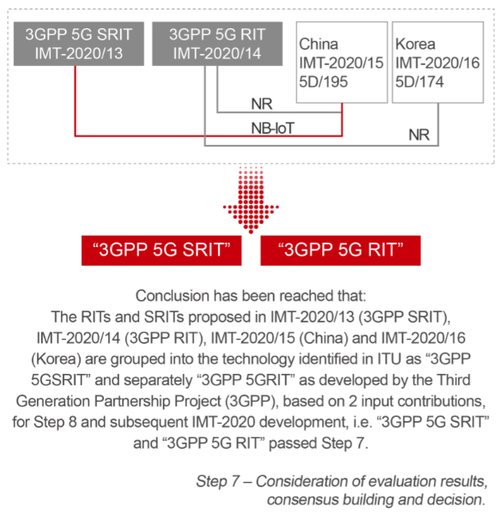 This recognition legitimates NB-IoT as a core technology for Massive Machine-Type Communications (mMTC), and will profoundly impact the industry. However, why is this technology so necessary for the industry?
I. NB-IoT Meets ITU Requirements for 5G Vision and KPIs
At the 3GPP RAN #79 meeting held in Chennai, India in March 2018, the proposal for Release 16 specified that the use cases of low-power, wide-area (LPWA) IoT will depend on the evolution of NB-IoT and eMTC, which work together to support 5G mMTC. 3GPP experts have, through evaluation and research of NB-IoT. The ITU requires that mMTC can connect up to 1 million devices per square kilometer. According to reports from numerous companies and organizations, NB-IoT meets these requirements for the 5G vision and KPIs, qualifying as a 5G standard.
II. NB-IoT Becoming a 5G Standard Boosts Industry Development
A longer technology life cycle better guarantees the industry's return on investment (ROI) period.
Currently, 5G is still at the initial phase of commercialization. However, in the next one or two decades, it is estimated to become the dominant global mobile communications technology. NB-IoT, now officially a member of the 5G family, will have a life cycle just like other 5G technologies and serve 5G massive IoT access in the coming decades.
For mobile network operators (MNO), investments in NB-IoT networks constitute a proportion of investment in 5G for future long-term operations, which protect the ROI. For upstream and downstream players in the industry chain, long-term roadmaps can be planned for products, systems, and solutions. Low-rate and massive IoT terminals often need to run for at least 5 to 10 years on battery power. As 2G phases out, IoT users face risks in continuing to use 2G networks. NB-IoT networks, on the other hand, guarantees an operation life cycle of over 10 years, ensuring long-term connectivity of IoT terminals.
Secondly, unified evolution of technologies ensures good IoT developments.
A unified set of 5G standards can meet diversified and complex connection requirements without causing repeated work. In Release 16, NB-IoT has been specified to coexist with 5G NR, and NB-IoT R16 new terminals can access the 5G core network. NB-IoT further improves the energy and spectral efficiencies and enhances interoperability.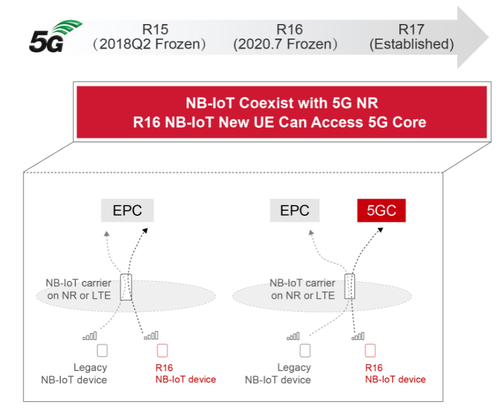 III. Exploration of the NB-IoT Industry Ecosystem Will Facilitate Construction of the 5G Ecosystem
In contrast to the traditional communications industry, IoT requires support from both the ICT industry and verticals. The construction of the NB-IoT industry ecosystem in recent years will facilitate scaled 5G rollout and further construction of the 5G industry ecosystem. Experiences such as building open labs, jointly promoting benchmark cases and formulating industry standards, as well as releasing technical white papers will provide good references for promoting 5G.
IV. NB-IoT Is a Forerunner in 5G and Has Scaled Use Cases for 5G B2B Reference
Currently, there are over 100 million NB-IoT connections worldwide, making NB-IoT a forerunner in 5G. In addition to the massive high number of connections, NB-IoT also drives MNOs and the industry to carefully analyze the values and transformations that ICT is bringing to the industry.
In recent years, NB-IoT has been applied in a large number of industries, improving, optimizing, and even changing the production and operation of numerous industries. For example, in the gas industry, NB-IoT enables remote meter reading and big data operations, which enables MNOs to foster new business models. Using NB-IoT, smart appliances can be shared or leased by time, which boosts the shared economy.
For many 5G practitioners, NB-IoT may have become a solid stepping stone for them to enter the vertical industries. For example, if a manufacturing enterprise has deployed NB-IoT asset and management solutions, it may now need to further implement HD video surveillance, machine vision, and industrial automation. With NB-IoT deployment experience and established collaboration with this manufacturer, 5G practitioners can better understand customer needs and quickly implement newly added solutions.
In addition to the B2B market, 5G NB-IoT can also bring brand premium to the B2C industry, and drive the promotion and popularization of smart home and personal wearables.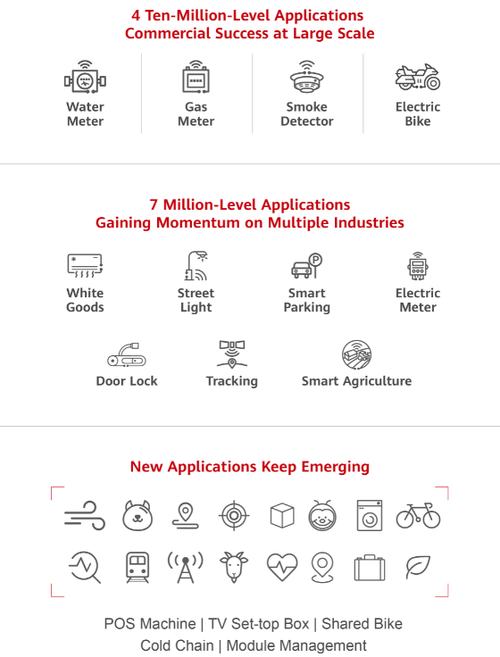 Summary
NB-IoT has now been officially recognized as a 5G standard. As the core technology for 5G mMTC, NB-IoT fully meets the KPI requirements of mMTC scenarios. As an essential part of 5G, NB-IoT has a clear evolution roadmap in the unified 5G standard architecture, continuously supports industry requirements, and ensures the industry ROI over the long technology life cycle. In the past few years, NB-IoT has become a forerunner in 5G ecosystem construction and industry application. In the future, NB-IoT will be accelerating the scaled commercialization of 5G. As the rate of 5G commercial use continues to skyrocket in 2020, the inclusion of NB-IoT as a 5G standard will have a significant impact on the 5G and IoT industry landscape in the next decade.
This content is sponsored by Huawei.