Windstream Bets on SDN for Biz Success

2/13/2018

Comment (0)

Multi-platform, multi-vendor provisioning
The carrier also has conducted proofs-of-concept and demonstrations of multi-vendor, multi-platform provisioning across the network and is now developing that capability from a production perspective. That eliminates the need to address each piece of network gear using the native commands of its vendor, which adds to complexity and length of provisioning services.
"Right now, our customers are already seeing the benefits from a provisioning perspective," he explains. On its high-capacity routes, Windstream is able to turn up wavelength services much faster -- for one customer, Windstream was able to get a point-to-point wavelength service up in less than 20 days.
"On top of that, we will build on-demand capability and that will be through a portal so the automated provisioning that we are using internally will be exposed externally to our customers, later this year," Nishimoto says.
Windstream is part of ONAP and plans to leverage open source technology as part of this process but right now the company is primarily working with its transport vendors, he says.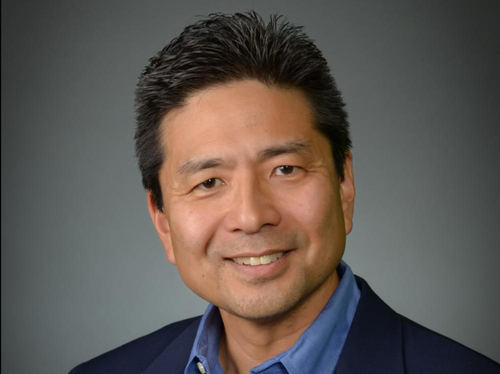 "We are leveraging network orchestration and SDN controllers to enable automated wavelengths and Ethernet provisioning across multiple domains, whether it is metro, core, or long-haul, and multiple vendors -- Ciena, Coriant, Infinera -- as well, so we are able to provide automated and orchestrated provisioning of services."
Specifically, the company announced it was using Ciena's Blue Planet orchestrator to do the multi-vendor piece. (See Windstream's SDN Push Starts at the Core.)
The services story
Windstream is also bulking up on the services side, building on its experience and expertise -- and that acquired with the Earthlink and Broadview purchases -- to deliver services it considers critical to the digital transition.
"When we look at SD-WAN and UCaaS and CaaS [communications as a service], they are easily among those critical classifications that are running in customer networks today," Frane says. "They are the enabler of the digital differentiation that a lot of our customers are looking for."
A lot of this action is taking place in the more distributed parts of the network, among multi-location enterprises and not in the core transport piece, where SDN-orchestrated waves are more common. What Windstream is trying to do -- and it has a fair amount of competition in this space -- is be the carrier that takes the complexity of connecting all those locations to each other and to the cloud, which is where most business applications are running or will be run.
SD-WAN is critical in this process because, among other things, it is an over-the-top service that can run on any broadband service, making it easier to reach out of footprint. UCaaS is important as well, Frane notes, because companies want the broadest range of tools for reaching their customers -- including email, chat bots, social media and more -- but they need it integrated and offered as a consumable service, not a lot of point solutions, he says. After acquiring Broadview, Windstream combined its OfficeSuite capability with its existing SD-WAN for a more well-rounded offering.
---
Learn how to tackle the challenge of wide-scale SD-WAN rollouts at the fifth-annual Big Communications Event in Austin, May 14-16. The event is free for communications service providers!
---
"Our sales process starts with a general understanding of what the customers' needs are. And in partnership with [management firm] BRP, we've kind of created a digital transformation journey mapping that we use as a framework to guide customers," Frane explains. "We really don't like to sit down with them and get into siloed approaches which is frankly how some of our customers got into the challenging situations they find themselves in today. So we do like to look at the whole ecosystem."
In many if not most cases, the customers are less interested in the technologies underpinning what Windstream is offering than in how the solutions it develops fit the business' needs.
"We do try and abstract the complexity, that is where the service provider comes in, we make the complex simple for customers to understand and consume," he says. "It is really helping them identify where they are at in this journey because a lot of our customers understand where they want to go from an application perspective and from their own customer experience and it is working with them to make sure they have the underlying infrastructure and technology to do get there."
Related posts:
— Carol Wilson, Editor-at-Large, Light Reading

(0) |